Awright! I'm Perry Gibson, Student of Informatics, studying for a PhD in Computing Science at The University of Glasgow supervised by Dr José Cano Reyes.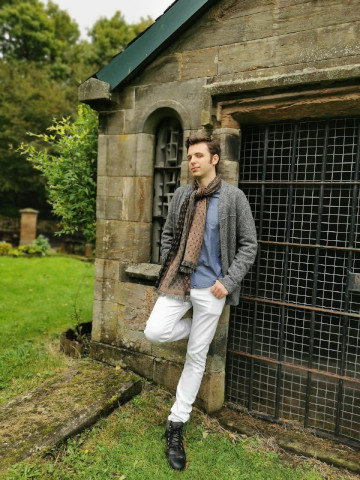 I'm interested in across-stack optimisation of neural networks, especially on constrained edge-devices, with a focus on what compiler systems like Apache TVM and MLIR can bring.
I'm gradually publishing papers. I've reviewed papers a number of conferences, as well as some artefact review.
For non-academic publications, I have a machine generated poetry book, and helped produce an AI Generated music video.
In 2019 I did a research visit at the Barcelona Super Computing Centre, through the PRACE Summer of HPC program.
I'm at home in the shell, and manage a suite of self- and cloud-hosted services. I like my workflows to be reproducible, through containerisation, or environment managers.
You can read more about my work on my LinkedIn, GitHub, or my blog.
Feel free to get in touch with me if you want to discuss opportunities or such.
---